Matrix Weight Loss Mastery
6 Week Weight Loss Program
What would it feel like to release your obsession with your weight issues and feel fabulous in your body?
Would you like to feel amazing? Unstoppable? Confident?
But what about some of the other not so positive emotions?
Are you afraid that others might be jealous? That you'll get uncomfortable attention from men? Are you afraid that more will be expected from you? That you'll feel deprived? Does it all just sound too hard?
Because you asked for it, in my 6-week Matrix Weight Loss Mastery online course, we will dive into ALL of this and more! I asked in two focus group calls what people wanted and the answers have led to the creation of my best energetic weight release program to date.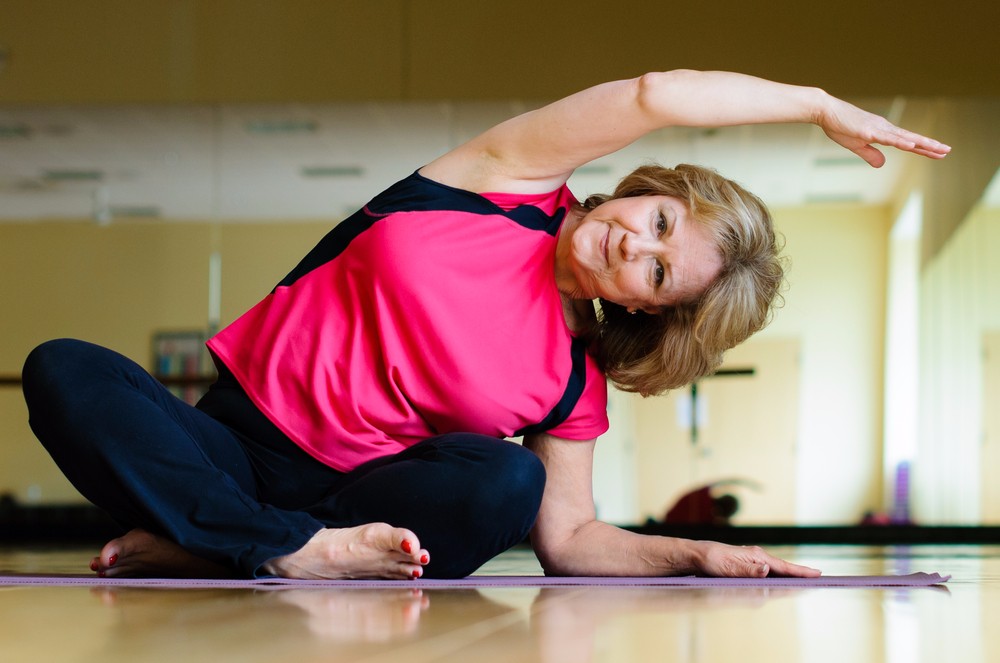 The old way of losing weight -- focusing on calories in, calories out just doesn't work for the long run for most people.
Why? Because the change has to be internal before its external. In your heart, in your mind, in your soul, your belief system. And making those changes at a deep subconscious level is what it takes to make these changes permanent. That's where Matrix Reimprinting comes in.
WHAT IS MATRIX REIMPRINTING?
The Matrix, also known as the Field of Possibilities, is where all change begins.
"Sending an intention "that I am better," sending information with the belief that "I am better," is sending information to the body to correct itself. A thought is an actual physical energy too, and it sends information to the body as well." - Lynne McTaggart in The Living Matrix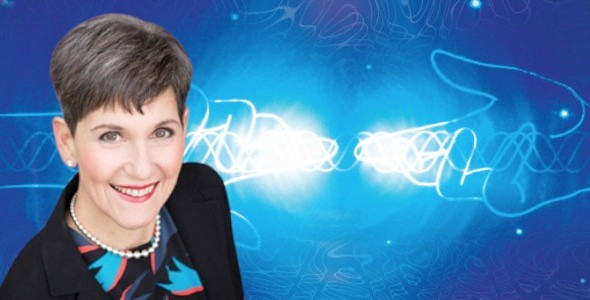 Therefore when we think about releasing excess weight, we have to believe it's possible and really desire it with our whole being before it can come to pass and be a true part of who we are permanently. We have to "think it into reality" before we can manifest it physically.
Matrix Reimprinting is an amazing healing technique based on EFT (Emotional Freedom Techniques) created by Karl Dawson. In Matrix Reimprinting (MR), we use EFT while going into a painful or traumatic memory. The client imagines that scene as if it were a Play. There the EFT/MR Practitioner works with the client to release the trauma from the younger self and develop new empowering beliefs. This allows the client to move forward in a powerful way instead of being held back by old limiting beliefs and fears. A deep transformation occurs at the core level of our emotional brain.
With Matrix Reimprinting we can go back to the parts of ourselves which created and are holding these beliefs and transform them, consequently helping us to release unwanted beliefs and unwanted weight. With Matrix Reimprinting, we change the past to more effectively create a whole new future.
In this revolutionary program we will go back to the genesis of your eating and weight issues using Matrix Reimprinting to heal and transform the past. We will use our own timelines to surf into the past to heal the past and transform the future.
Enroll in the course today for only $297!
MY EXPERIENCE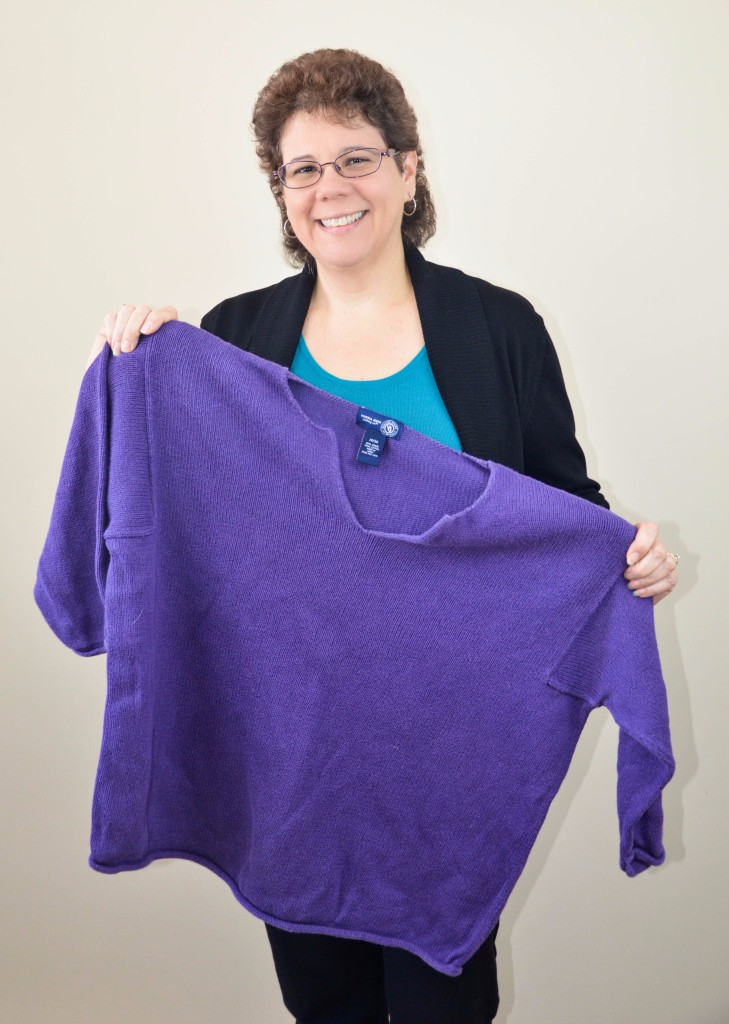 As a practitioner I continuously work on myself with Matrix Reimprinting and EFT to make me a better practitioner and to continue to heal my own issues. For those of us who have had deep traumas, I believe gentle and deep reimprinting is necessary for deep change to occur on a cellular and subconscious level. It takes time and repetition, but is so worth the effort. Personally, I've gone from feeling:
a) Not good enough
b) Deep shame
c) Inherently bad and unlovable
to now I feel:
a) Good in my body (most of the time).
b) More confident, less afraid.
c) Extremely grateful for who I am and for my life in ways I never thought were possible.
Matrix Reimprinting and EFT have transformed my life and allowed me to release unwanted weight (although I'm far from skinny; I'm also much smaller than I used to be) and now I want to teach you the same skills that I've learned. I admit I'm still a work in progress and continue to learn and grow on this journey.
This class is a combination of receiving the tools and techniques you need to live a new way of being with food and your body, learning self-compassion and self-acceptance, and the opportunity to grow in ways you may never have imagined had anything to do with your weight and eating. It's about releasing limiting beliefs and healing past hurts. It's about not feeling alone anymore and finding your community or tribe.
We'll use a combination of EFT, hypnosis, Matrix Reimprinting, meditation, and creative visualization to heal and release the past and create a fabulous future.
Here's what Dr. Joseph Mercola has to say about the effectiveness of using EFT for food cravings and weight loss:
"If you are seeking sweets or grains because of an emotional challenge, you will want to consider using the simple and effective psychological acupressure technique, EFT, to rapidly help you control your emotional food cravings.
Many people don't understand that emotional well-being is essential to their physical health. In fact, in terms of dieting for weight loss, not addressing emotional issues -- whether small or serious traumas from the past -- is the primary reason that most people who lose weight often fail at keeping the weight off."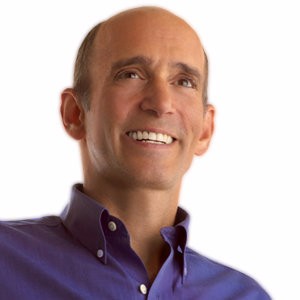 Each lesson we'll bring in a new aspect to release and renew in order to shape and regain the love (self-love) that's been missing in your life.
We will bring together as many tranformative forces as we can into this life-changing program!
Enroll in the course today for only $297!
Here's what health expert Jon Gabriel, who lost over 220 pounds, has to say about the effectiveness of Tapping for weight loss:
"At least 80% of the people I work with who are overweight have emotional or past trauma challenges contributing to their weight gain. Tapping is one of the simplest, most effective tools anyone can use to immediately start seeing results."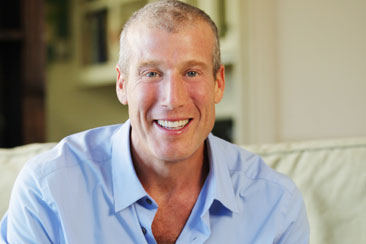 Let me share some of the details of this comprehensive program to support and nurture you to success on your journey.
HERE'S WHAT WE'LL COVER:
WEEK 1:
Setting the Stage for Success: Courage and Commitment Ceremony
In our first week together, we'll set the stage for success by doing a guided mediation and a ceremony to set our intention for our time together. The change starts with committing to yourself. Ritual and ceremony is incredibly healing for women and that is why we bring it in in the very beginning. You will commit to loving yourself enough to make your health your top priority for the next 6 weeks. This will help establish a new way of being with yourself.
WEEK 2:
Your Weight Story- The Deep Dive!
We'll examine our weight stories to reveal the crux of our weight issues. We will use a combination of deep Hypnosis and Matrix Reimprinting to look into our pasts to heal the past. We'll look into our family relationships to reveal who's weight this really is and to release the energetic weight that is holding us back.
We'll go deep in meditation to the past or ancestral/generational roots to find where the mindset started that keeps extra weight on. Fat today may be due to starvation from the past. Epigenetics is actually part of our weight story. We'll use the tools of Matrix Reimprinting and Timeline Healing to let this all go once and for all.
WEEK 3:
Your Love Story
After our deep healing work in week 2, we are now ready to develop a new way of being with food and our bodies energetically. We will bless our food, our bodies, and our metabolism as we begin to feel safe in releasing the weight. For food to nourish you, you need to be in alignment with your beliefs about that food. I'll teach you how to do just that during this powerful week of growing self-love and a new healthy relationship with food and your body.
WEEK 4:
Matrix Binge Buster and other daily techniques for lasting change
This is where I'll reveal my best life changing techniques for dealing with food and life's stresses day to day. Once your mindset has changed and we've started the process of deep healing from the past, you'll be ready to dive into the daily work of stopping binges, cravings and negative self-talk. I'll be sharing my most effective tools and we'll be using these daily to grow that healing relationship with food and yourself even more.
WEEK 5:
Resistance, Rebellion and Self-Sabotage
Although a part of you really wants to do this work and release excess weight, there is another part of you that just wants to sit on the couch, eat and watch TV. She's scared! And doesn't really want change. Although we will have already done much to release these old self-sabotage patterns, this week, we'll go even deeper into why this happens and support that part of you that is afraid to let go of the food and the weight. Fear can be your friend and lead you to where you want to go. Let's learn from her and move forward united with all parts of ourselves.
WEEK 6:
Visualize your way into your future
This week we will allow your future self to really come alive.
Here you will step into your Feminine Power. You will find your Voice, your Truth, your Purpose and manifest the expanded life you choose to lead. This class will be dedicated to the woman you're becoming and pulling it all together.
Weekly recorded calls correspond with each week's lesson, along with bonus Tapping Q&A calls and The Sweet Life: Breaking the Sugar Habit.
---
Testimonials from clients who've worked with Ruthi in classes in the past:
"My work with Ruthi gave me the permission and freedom I needed to release 23 pounds, which I have kept off to this day. I can't thank her enough! If you ever thought about EFT or healing from food and body image issues, please give yourself the gift of working with Ruthi." - Candace Folden, Professional Licensed Counselor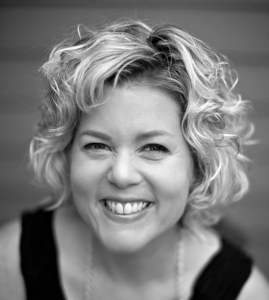 "I have totally enjoyed this. It's been a stretching experience. I do a lot of work to try to get me to like myself. This time around with this group I like me much better now." – Virginia
"You provided an amazing structure, were flexible, open and in your own humanness, and I felt like I always had a blanket wrapped around me." - Stephanie
"For me, weight loss is not the primary goal here, although I have lost a few pounds over the last 6 weeks. Instead, my focus is on a healthy, loving relationship with myself and with food, and this course definitely helped to keep me on that path." - Venetia
"Ruthi is real! She doesn't make promises she can't keep. This class was packed with great practical tools and cutting edge practices that I'll be using for a long time to come." - Deanna
"These last couple of months, I may have lost a few pounds, but really I've learned so much more and my eyes have been opened wider and this class has helped me realize just how many areas there are for growth. Just like adding things like doing yoga. I'm just so much more open to what life has to offer and to receiving it. We create our own reality. This has been a beautiful journey of self-actualizing and realization. This is not about weight loss. It's so much more than this." – Shelia
---
Here's what I know for sure…
Your excess physical weight is actually a reflection of the traumas and burdens you carry. Your weight is a reflection of the words and desires left unexpressed and stuffed down. Your weight is a reflection of the feeling that you don't quite fit in. That you're different somehow.
Your weight is actually not your problem at all; it's just a symptom.
This is what prevents you from losing the weight. Until healing in these areas has been accomplished, don't even think about going on another diet.
If you feel like you've tried EVERYTHING and nothing has stuck...nothing has helped you to release the weight for good, it's time to release the emotions from your past that are keeping the weight on you.
This "real work" will change your life. Weight loss might just be an added bonus.
Your Instructor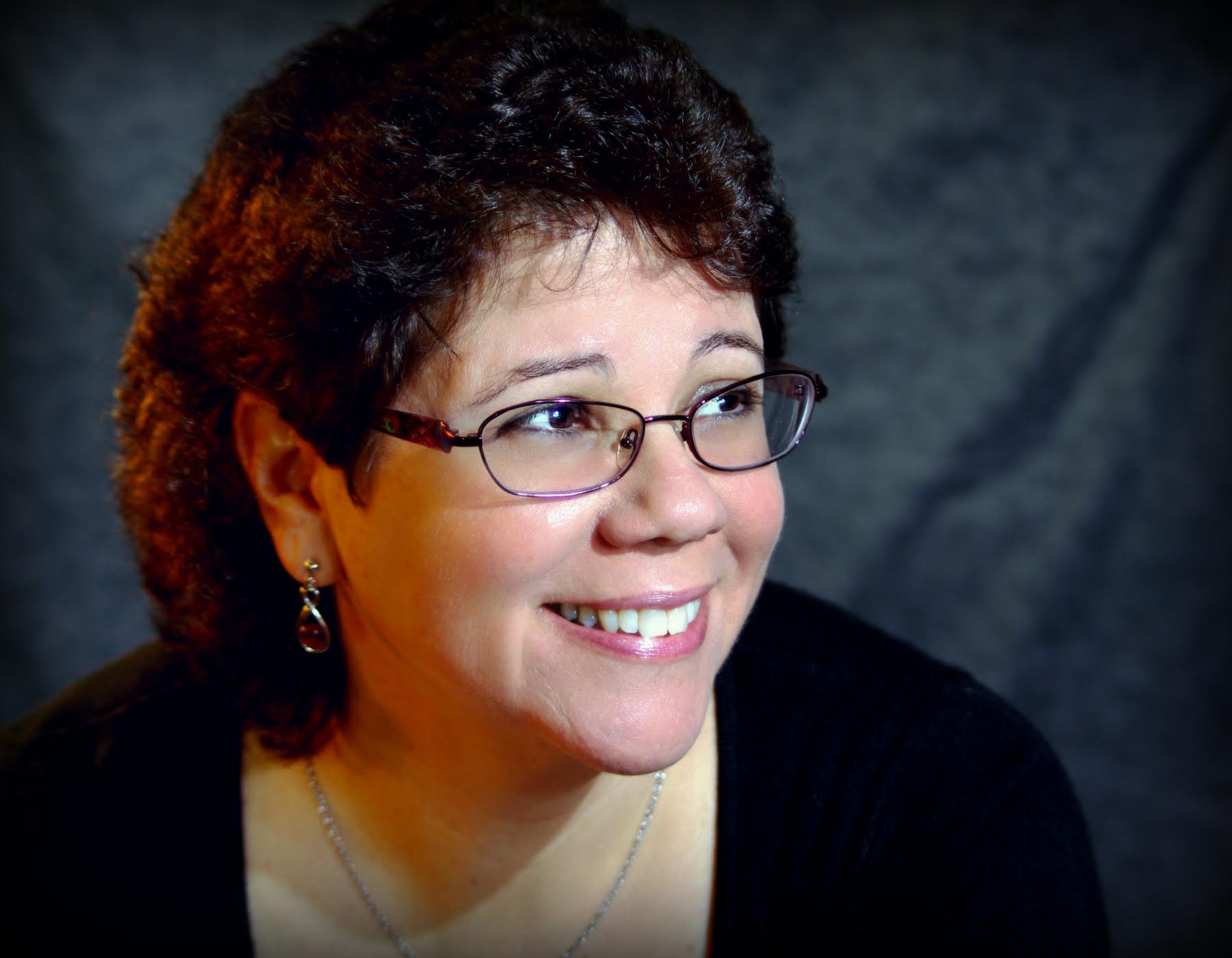 Ruthi Cohen-Joyner is a motivational speaker and transformational energy coach certified in hypnotherapy, EFT (Emotional Freedom Techniques), Matrix Reimprinting and Matrix Birth Reimprinting.

Her work helps women create loving relationships with their mind, body and soul so they can release the emotional weight that holds them back from living their deepest desires.

She uses an incredibly effective combination of today's best healing modalities to generate lasting breakthroughs, inspiration and loving support.



Course Curriculum
Week 1: Setting the Stage for Success: Courage and Commitment Ceremony
Available in days
days after you enroll
WEEK 2: Your Weight Story - The Deep Dive!
Available in days
days after you enroll
WEEK 3: Your Love Story
Available in days
days after you enroll
Frequently Asked Questions
How long do I have access to the course?
How does lifetime access sound? After enrolling, you have unlimited access to this course for as long as you like - across any and all devices you own. Also, you become a member of the Journey Community and have access to regular ongoing monthly free calls that will be a combination of Q & A and Tapping.
What if I am unhappy with the course?
Although we cannot promise weight loss (no one can), we will do our best to support you on your weight loss journey with love, compassion, and commitment. If you feel you have not gotten what you were promised and are unsatisfied with your purchase, contact us in the first 30 days and we will give you a full refund.
This course is closed for enrollment.